Homemade Chicken Tocino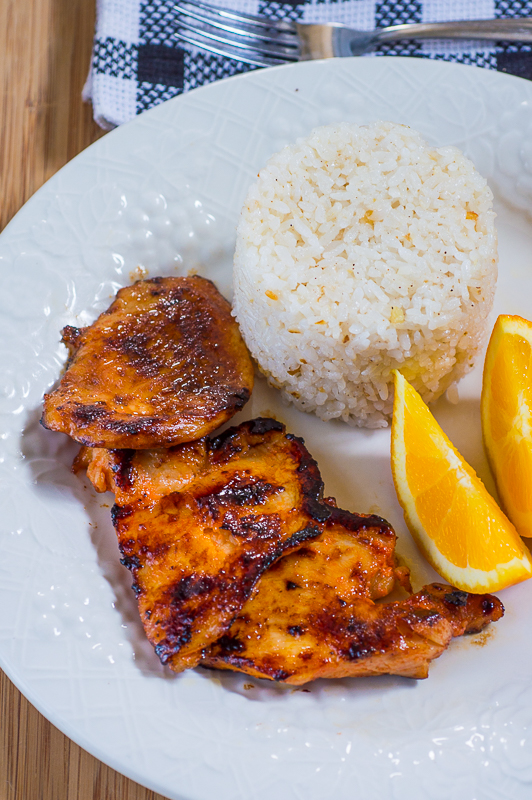 2 lbs boneless chicken thigh or breast
1 cup pineapple juice
1½ Tbsp coarse Kosher salt
½ cup white granulated sugar
2 tsp annatto/achuete powder (for coloring)
½ cup vegetable oil for frying
Tools/Materials You'll Need:
Chef knife/fillet knife
Cutting board
2 mixing bowls
Whisk or fork
Airtight container (for storing the meat for curing)
Shallow frying pan
Kitchen turner or tong
Slice the meat into ¼ inch thick fillets.
Place into a large mixing bowl.
In a separate bowl, combine pineapple juice, salt, sugar, and achuete powder.
Pour mixture onto sliced meat and soak the meat with the marinade. Cover with a tight lid and allow to cure in the fridge overnight or up to two days.
To fry: heat up a shallow skillet with a little bit of oil over medium high heat. Remove chicken pieces one at a time and place onto hot pan. Fry both sides until golden brown about 5-10 minutes.
Serve with rice and enjoy!