Best Chocolate Chip Cookies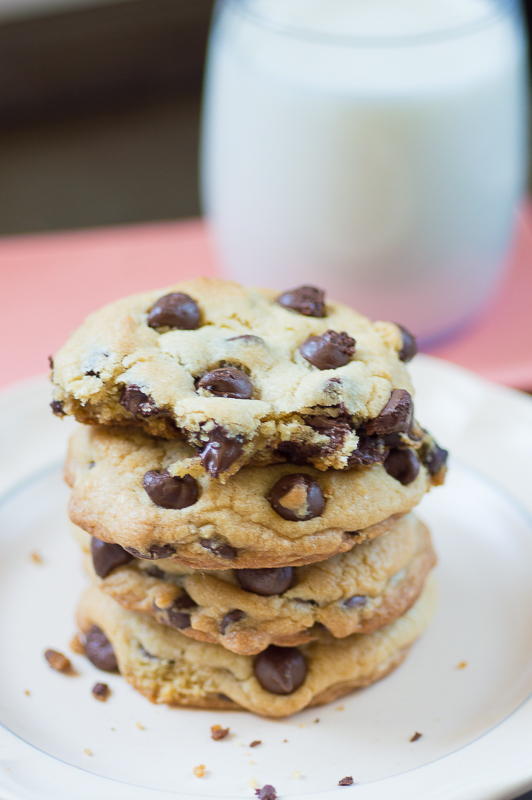 Recipe type:
Sweets, Cookies
2½ cups all-purpose flour
1 tsp baking soda
1 tsp salt
1 cup (2 sticks) softened unsalted butter
¾ cup white granulated sugar
¾ cup packed brown sugar
1 teaspoon pure vanilla extract
2 large eggs
2 cups semi-sweet chocolate chips + ¼ cups for
1 cup chopped nuts (optional)
Tools/Materials You'll Need:
Mixing bowls (1 small, 1 large)
Whisk/Fork
Wooden spoon
Ice cream scoop / tablespoon
Baking sheets
Parchment paper/silicone baking mats
Cooling rack
Preheat oven to 375ºF (190ºC).
Prepare 2 large baking sheets and line with parchment paper or silicone baking mat.
In a small mixing bowl, combine flour, baking soda, and salt. Set aside.
In a large mixing bowl, beat together softened butter, white sugar, brown sugar, and vanilla until creamy. Use an electric mixer if you want, but doing manually also works. Just use a wooden spoon and put some muscle in doing it.
Add the eggs one at a time, beating well after each addition.
Gradually add the flour mixture and stir until well-combined.
Stir in chocolate chips and nuts.
Use an ice cream scoop to scoop mixture onto prepared baking sheets. If you don't have an ice cream scoop, use a regular spoon and drop mixture by rounded tablespoons onto baking sheets.Place the remaining chocolate chips on the surface of the dough, about 5-6 pieces on each.
Bake for 9-11 minutes on middle rack of the oven until golden turning baking sheet around halfway through to ensure even browning.
Let cookies cool on baking sheet for 2 minutes, then transfer to cooling racks to cool completely.
Serve with a cold glass of milk. Place remaining cookies in an airtight container. They stay fresh longer at room temperature (up to 3 days in my experience). If you plan to consume them later on, they stay fresh in the fridge for about a week and up to 2 months in the freezer.
Recipe by
Russian Filipino Kitchen
at http://www.russianfilipinokitchen.com/2015/08/21/best-chocolate-chip-cookies/