How to Boil Sweet Potatoes (Kamote)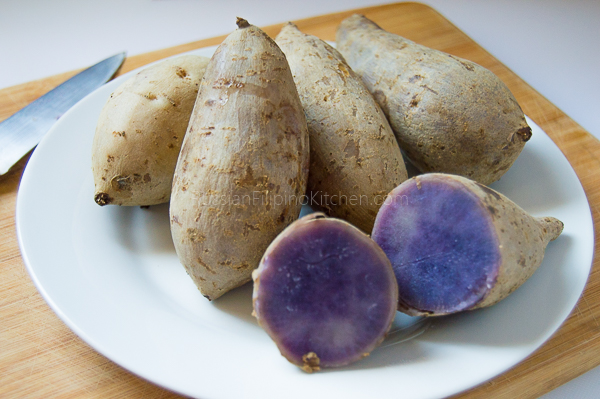 3 lb sweet potatoes (any variety)
water enough to cover
Wash sweet potatoes under cold running water and scrub off any dirt or impurities stuck to the skin.
Place in a large cooking pot or 5-qt Dutch oven and add enough water to cover.
Cover and bring to a boil over high heat, then lower heat to medium and simmer for 1 hour or until sweet potatoes are fork tender.
Remove from heat and drain using a colander.
Serve warm or use in any recipe that needs pre-boiled sweet potatoes.
Recipe by
Russian Filipino Kitchen
at http://www.russianfilipinokitchen.com/2015/06/01/how-to-boil-sweet-potatoes-kamote/